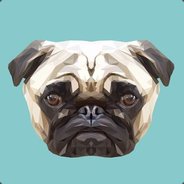 Joined

Apr 26, 2016
Messages

148
Nebulae

106
There will be an upcoming EU4 game for those who wants to join.
Rules
#1: No nation picking beforehand, the house rules state that there will be a rolling session to determine the picking before the game.
#2:
You guarantee you can attend
(mostly) to the schedule and give a reason if you can not attend.
#3: Ottomans and Ming are prohibited picks.
#4: Constant 3 speed (laggers will be asked to kindly leave), 2 speed might be okay in player wars if majority agree.
#5: No lucky (historical nations), locked ledger, prevent nation ruining. (please post if you disagree)
Times (in UK timezone)
The first session is Sunday the 29th.

Roster
@cryptic
- Austria
@Fred
- Naples
@Mendel
-
@Bork
- Japan
@lil fandango
-
@Silent
- France
Tibburs - Muscovy
Martska - Castille
Jamie -
Danish - Persia
pomp - England
Rarr - Ethiopia
Bandito -
After every session a gif of the map will be posted, like this one
Last edited: