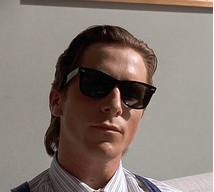 Aboriginal Indigenous American
Joined

Apr 26, 2016
Messages

1,239
Nebulae

5,235
with the release of hearts of iron iv just a little under a month away, i thought id post this to see who plans to pick it up when it releases; def. on top of my list along w/ overwatch these next few weeks
About
Victory is at your fingertips!
Your ability to lead your nation is your supreme weapon, the strategy game Hearts of Iron IV lets you take command of any nation in World War II; the most engaging conflict in world history.
From the heart of the battlefield to the command center, you will guide your nation to glory and wage war, negotiate or invade. You hold the power to tip the very balance of WWII.
It is time to show your ability as the greatest military leader in the world. Will you relive or change history? Will you change the fate of the world by achieving victory at all costs?
Useful Links
Steam Page
http://store.steampowered.com/app/394360/
Main Paradox HOI4 Page
- Contains a lot of information and updates such as dev diaries, system requirements and other general info
https://www.paradoxplaza.com/hearts-of-iron-iv
Paradox HOI4 Forums
https://forum.paradoxplaza.com/forum/index.php?forums/hearts-of-iron-iv.844/
HOI4 Subreddit
https://www.reddit.com/r/hoi4/
thoughts???
@Dazza
@Dallas
also a p neat touch they're releasing it on dday
Last edited: