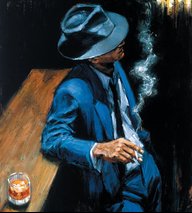 Joined

Apr 27, 2016
Messages

51
Nebulae

28
Hate Content beadvised.
Personally i strongly disagree with this girl.
Im not trying to make meme out of this or any kind in that direction ( Because Leafyishere made a video about it not trying to advertise or something )

So yeah let me know what you guys opinions are.
And i hope she will learn a lesson from someone.
Be sure to dislike this racist or prehaps report if wanted.
Video:
Channel:
https://www.youtube.com/channel/UCj-Mm7pvi_q_XTCqxpJZKeQ
Her youtube description :
I am here to make youtube great again. No longer shall we suffer through hideous reboot movies with sloppy actors hired just for the sake of diversity. No longer shall tv glorify all things degenerate and anti-huwhite. No longer shall we believe the lies all around us. The goyim's eyes are opening. Today we shall laugh at the misfortunes of our enemies as we curbstomp them into the abyss. Witness the fall of political correctness and the rise of perfection. Victory is upon us. We shall conquer the entire world. But the battle has only just begun...
[doublepost=1463327206][/doublepost]
THE MOST ANTISEMITIC VIDEO EVER