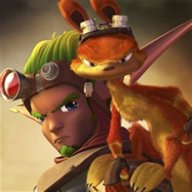 Joined

Jun 3, 2016
Messages

44
Nebulae

26
Hey there,

Named Solitaire I'man English University student and somewhat frequent member of Lemon Punch, my first forum account was made in early 2013, and I frequented both the HL2 Server and the WW3 Server, having a CP on the former and a Sergeant in the globalist faction in the latter. I even found myself trying out the Frundtech/QZ server from time to time. I never really stuck around as life is pretty dramatic and exciting at the moment for me and don't expect me to spend every waking hour here either, I just enjoy the company of like minded people and LP was somewhere I could retreat to to have a laugh. And I plan to have plenty of those here.

Anyway, here I am, hate me, love me, ignore me.
I'm Solitaire, and I'm a strong independant man who don't need no feelings.

Seriously though, might see y'all server side.