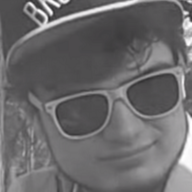 Joined

May 6, 2016
Messages

127
Nebulae

55
Just clarify: I don't relish in hearing how other people broke their arms during skiing trips, I'm just rather curious seeing as how I'm currently going through one of my most painful episodes. It just might take the edge off.

Anyways, I've got a quite severe case of "otitis externa" (google if you want to) at the moment in combination with a ruptured eardrum. My ear is constantly ringing, throbbing with pain and I can maybe sleep three hours or so per day when I get what little reprieve from it that I can. I've lost all hearing on that particular ear as well, and it'll probably take around 8 weeks for it to heal completely.

So... Any broken arms/testicles out there?