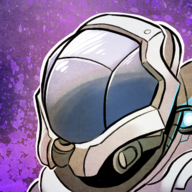 Joined

Apr 26, 2016
Messages

5,887
Nebulae

16,124
Title. Dumb shit you did when you were a little kid.
At age 7...
Sprinted with a plastic shopping cart thing, tried to jump on it, wiped out and concussed myself
Stacked every pillow in the house on my 4-year-old brother to see if they'd cushion him if I jumped on top of the pile afterwards. Spoiler alert: they didn't.
Locked myself in the basement for ??? reasons.
Tried casting a fishing rod, ended up hooking my own ear.
Decided that I wanted to be a grown-up, so I forced myself to drink an entire cup of black day-old coffee. Went predictably mental after that. My poor parents.